20

may

2014

mk2 to co-produce with Jia Zhang-Ke!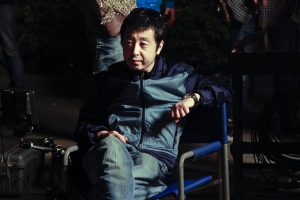 mk2 is proud to announce a new collaboration with Chinese director Jia Zhang-Ke (A Touch of Sin).
mk2 will be both the French coproducer and the international sales agent of his next feature film Mountains May Depart (Shan He Gu Ren) to be shot in October mainly in China but also in Australia. It is the first time director Jia Zhang-Ke will shoot a film outside of China. The film stars Zhao Tao.
Synopsis:
China in the 1990s. Tao and Dong are in love. Tao leaves Dong to marry a mine owner.
2014. Dong is about to die and sees Tao again. She is divorced and her son exiled in Australia.
Australia, 2025. Tao's son hardly speaks Chinese anymore. The only word that remains is his mother's name…