Cast : Renate Reinsve, Anders Danielsen Lie, Herbert Nordrum
2021 / comedy. drama / 127' / Color / status : completed / long feature-film / All Rights / International catalogue
Julie is turning thirty and her life is an existential mess. Several of her talents have gone to waste and her older boyfriend, Aksel – a successful graphic novelist – is pushing for them to settle down. One night, she gatecrashes a party and meets the young and charming Eivind. Before long, she has broken up with Aksel and thrown herself into yet another new relationship, hoping for a new perspective on her life. But she will come to realize that some life choices are already behind her.
"For a long time I have wanted to make a film about love. One that goes a bit deeper than normal onscreen love stories, where everything is so simple, the stories so clearcut, the feelings so admirably unambiguous. A film that will look seriously at the difficulties of meeting someone when you're struggling to figure out your own life; at how irresolute and uncertain even the most rational and otherwise self-confident people can become when they fall in love; and how complicated it is, even for romantics, when they actually get what they have been dreaming about."
–  Joachim Trier
The third film in Joachim Trier's Oslo trilogy is a comic drama about love in our time and about having all the opportunities in life, but still feeling like the worst person in the world.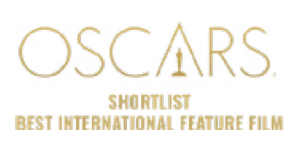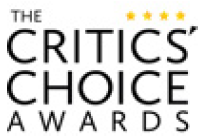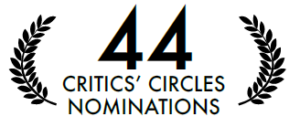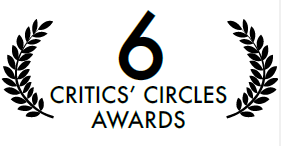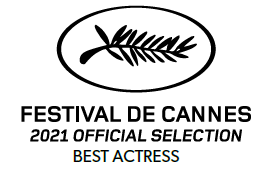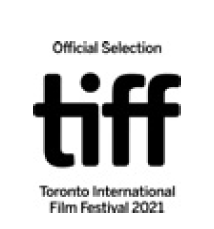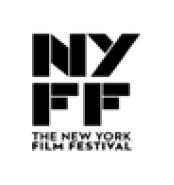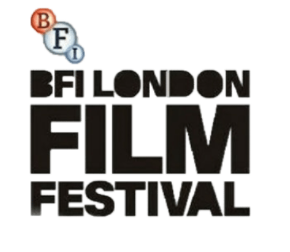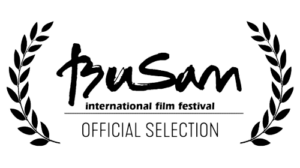 "An instant classic. A tender relationship comedy with a wonderful freshness. Trier has taken on one of the most difficult genres imaginable, the romantic drama, and combined it with another very tricky style – the coming-of-ager – to craft something gloriously sweet and beguiling. A film that reminds us of the genre's life-affirming potential. It's one of Cannes' best. Renate Reinsve takes off like a rocket, deserving star status to rival Lily James or Alicia Vikander for her tremendously mature, sensitive and sympathetic performance. She's just so good. A star is born."
Peter Bradshaw, THE GUARDIAN
"A wry, piercing study of millennial unrest. As this melancholic romantic comedy follows its capricious protagonist, it turns into something lovely and wise: a gentle, unhurried paean to indecision, to making life wait, for better and worse. Perceptively written, pristinely assembled and beautifully performed by Reinsve, this widely accessible arthouse pleasure deserves to become a touchstone film for many an '80s and '90s baby… She [Reinsve] and Nordrum play out a performative meet-cute that is the wittiest, most perverse take on that romcom standby in years, but it's her tense, close chemistry with Danielsen Lie that gives The Worst Person in the World its fragile heart…"
Guy Lodge, VARIETY
"Joachim Trier spins a fun Norwegian riff on Frances Ha. A sharp and entrancing pivot back to the restless films he once made about beautiful young people suffering from the vertigo of time moving through them. The flush-cheeked actress [Reinsve] steps into her first major role with a careful mix of forcefulness and frustration and ensures that The Worst Person in the World delivers on its ironic wink of a title… Quick, vibrant, pulsing with all sorts of crossover appeal."
David Ehrlich, INDIEWIRE
"Joachim Trier lands back on familiar ground for his latest feature, once again chronicling the joys, sorrows, love affairs and ensuing deceptions of Oslo's bourgeois-bohemian class…More than ever, Trier reveals how well he can keep shifting tones and emotional arcs without losing narrative momentum… The story jumps back and forth, speeding up in parts and then slowing down to take a breath, with Trier providing the kind of stylish flights of fancy that were on display in Reprise. Renate Reinsve is vibrant."
Jordan Mintzer, THE HOLLYWOOD REPORTER
"A spirited and thrillingly uninhibited piece of filmmaking from Joachim Trier… it's lighter, more playful, sexier and funnier than the previous two pictures [of his Oslo Trilogy]. Trier deftly navigates between comedy and pathos, tracing Julie's bumpy journey to self-knowledge through "12 chapters, a prologue and an epilogue."
Wendy Ide, SCREEN
"A sharp and poignant look at how one's supposedly best years pass by so quickly you barely realize it, loaded with freshly observed intimate moments that make up the things of life. A genuinely wonderful (…), deceptively relaxed, beautifully focused cinema. This study of a smart, vibrant young woman is alive with inventive scenes brimming with play and sex. Julie remains vibrant good company. Reinsve is especially fine in scenes in which her character's self-awareness and innate good judgment are challenged by her impulse to push her limits and take a dare. Her all-in-good-fun attitude makes the edgier scenes a hoot."
Todd McCarthy, DEADLINE
"Joachim Trier's fifth feature is an exuberant delight reminiscent of Frances Ha and Reprise. Laugh-out-loud funny and heartbreaking in equal measure, it's perhaps his best film since Oslo, August 31st. Giddy and joyful and oftentimes hilarious, culminating in a pathos-filled finale that makes you realize how much you've fallen in love with every character. At the center is a dazzling performance by Renate Reinsve (a Scandi dead ringer of Dakota Johnson), who truly comes into her own as a lead, portraying Julie with the depth that makes her feel unfailingly human. One of those cinematic protagonists that will be admired and adored by many for a long time."
Iana Murray, THE PLAYLIST
"Joachim Trier returns to the vibrant energy which graced his forlorn protagonists in Reprise and Oslo, August 31st. Trier manages something which feels unique and transportive in an effortless showcase of four years in the life of a young woman still deciding what she wants to do and who she wants to be. Funny, poignant, and eventually bittersweet, authentically staged asides and a winning, complex performance from Renate Reinsve makes this a thoroughly unexpected offering from Trier."
Nicholas Bell, IONCINEMA