Cast : Javier Bardem
2021 / comedy. drama / Espagne / original title : El Buen Patrón / 120' / Color / status : completed / Spanish / General Audience / long feature-film / All Rights / International catalogue
Blanco, the charismatic owner of a family-run factory, is under pressure as he covets a local award for business excellence. Everything needs to be perfect! But the veneer of the perfect company cracks as Blanco has to deal with a vengeful fired worker, a depressed supervisor, and an infatuated ambitious intern.
To win the competiton, the manipulative "good boss" shamelessly meddles in his employees' private lives and crosses every line imaginable, unknowingly starting an explosive chain reaction with wild consequences.
The Good Boss is a biting and acerbic character study with Javier Bardem in the titular role and a darkly funny social satire of the workplace. This is the third collaboration between award-winning director Fernando León de Aranoa and Academy Award© winner Javier Bardem, following Loving Pablo (Venice 2017 Official Selection) and Mondays in the Sun.
Production: Reposado PC, The Mediapro Studio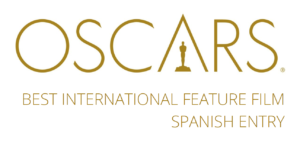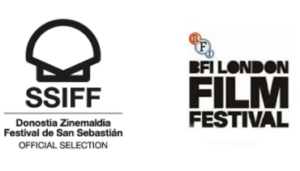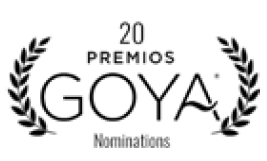 "It's Javier Bardem's show. Bardem's performance has a depth and complexity that seems to come from somewhere else. Thick with grimaces, gestures, and lengthy pauses as both Blanco and Bardem compellingly hold the stage, this is indeed bravura stuff and Bardem fans can rest assured that they'll get exactly what they came for. The vehicle for Javier Bardem doubles as a latter-day, comic morality tale, where true danger does break through, supplying a sharp edge to the film. Plotwise, The Good Boss is as smooth and efficient as a well-run factory. Slickly-made and entertaining, there are plenty of smiles and a few outright belly-laughs."
SCREEN, Jonathan Holland
"Slickly entertaining, A darkly comic look at the workplace. The tone is upbeat. Javier Bardem introduces a new character into his repertoire of charmingly evil men. With a style reminiscent of the Coen brothers' trademark cinematic sarcasm, especially in their quirkier works like Burn After Reading, León de Aranoa artfully spins a story of bad behavior trying to pass itself off as good."
THE HOLLYWOOD REPORTER, Jordan Mintzer
"Played with an inspired fusion of mundanity and menace by Bardem, Blanco is a riveting, slippery, unctuous protagonist-villain. With its wry outlook and flashes of visual jokery, the laughs are there."
VARIETY, Guy Lodge
"The audience-friendly dark comedy had its world premiere last night in front of a raucous crowd. Bardem carries the narrative by delivering a nuanced and engaging performance, filling virtually every frame with subtle charm – it's a part that is already receiving rave write-ups following the premiere in San Sebastian."
DEADLINE, Tom Grater
"Javier Bardem and Fernando León de Aranoa are firing on all cylinders in this convulsive, hilarious and accomplished dark comedy about the indignities of working life.Bardem, who scooped the Oscar for No Country for Old Men, is every bit as thrillingly odious here. Benefiting from a pitch-perfect cast, The Good Boss rattles along like a well-oiled machine, churning out a faultlessly bleak and caustic humour that rips the exploitative labour market to shreds. Its genius, power and grimly comic atmosphere lie precisely in its savage critique of neoliberalism's ethically dubious machinations, its bondage and its hierarchies, raising a torrent of laughter thanks to sublime dialogue and jokes that would be the envy of Groucho Marx. The Good Boss is a tour de force of satire, a delirious trip of a film at a moment when life feels too intense, too broken and just too darn sad."
CINEUROPA, Alfonso Rivera
"A masterpiece. The best comedy on the market. The film flows across the screen with a martial lightness that tears through everything. With the clarity of a revelation, the film entertains and invites both laughter and despair. Bardem's performance is close to a miracle."
EL MUNDO, Luis Martinez
"Javier Bardem in a state of grace. His impressive performance fills the screen, giving his character a very powerful magnetism."
EL PAÍS, Carlos Boyero