Cast : Mama Sané, Amadou Mbow, Ibrahima Traoré
2019 / drama / original title : ATLANTIQUE / 105' / Color / status : completed / long feature-film
Along the Atlantic coast, a soon-to-be-inaugurated futuristic tower looms over a suburb of Dakar. Ada, 17, is in love with Souleiman, a young construction worker.
But she has been promised to another man. One night, Souleiman and his co-workers leave the country by sea, in hope of a better future. Several days later, a fire ruins Ada's wedding and a mysterious fever starts to spread. Little does Ada know that Souleiman has returned.
In her feature debut, Mati Diop continues to harness fantasy and social relevancy in this haunting tale of love.
Production: Les Films du Bal (France), Cinekap (Sénégal), FraKas Productions (Belgique)
French distribution: Ad Vitam Distribution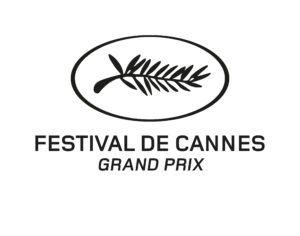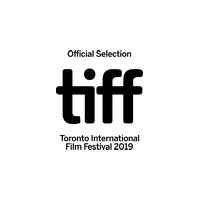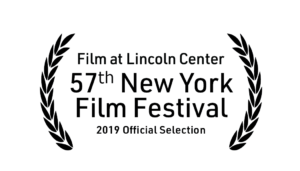 "This shape-shifting Senegalese drama is pure cinematic poetry. Slipping in and out of modes with a magician's confidence, Atlantics is mysterious and mythic, with a wizardly use of sound and some unforgettable images."
★★★★★ The Telegraph - Tim Robey
"An intriguingly poetic movie with a seductive mystery, Atlantics is a voodoo-realist drama that has much to say about the contemporary developing world. It's a winter's tale of a film."
★★★★ The Guardian – Peter Bradshaw
"A striking work, with a lyrical, richly evocative ghost story. Exquisitely shot by Claire Mathon and lushly scored by Fatima Al Qadiri, the film pulls together some exceedingly strong components."
The Hollywood Reporter - Leslie Felperin
"Constantly intriguing, Atlantics is an intense romance notable for the craft of the filmmaking and Diop's original approach to complex issues of love, loss and the forces for change that can rise from the ashes of tragedy."
Screen International - Allan Hunter
"A gorgeous, mesmerizing feature directorial debut. Atlantics is an absorbing, otherworldly vision of an alienated seaside life in Dakar."
IndieWire - Eric Kohn
"A romantic and melancholy film, part social commentary, part ghost tale, that works best in its evocation of loss and female solidarity."
Variety - Jay Weissberg
"A harrowing migration narrative of female adolescence, Atlantics bears the aesthetic and thematic hallmarks of an expertly rendered film with an impressively nuanced subjectivity. Cinematographer Claire Mathon casts each image in its own washed-out light, all to the soundtrack of Fatima Al Qadiri's evocative synth score, vibrating like something out of sci-fi."
The Playlist – Caroline Tsai
"A haunting romance, political drama and surreal dreamscape all rolled into one. Dreamy yet sensual, fantastical yet rooted in uncomfortable facts, Diop's beguiling film may even have reinvented a genre."
★★★★ BBC Culture – Nicholas Barber
"Atlantics deftly entwines a new take on the refugee crises with a look at young female adulthood, and layers it with a dose of West African folklore. It feels in step with the films of Sofia Coppola, only stripped of the layers of privilege that are hallmarks of the latter's work."
The Wrap – Ben Croll
"Mesmerisingly strange. Sometimes of course, you're also knocked out by a film precisely because it's like nothing you're used to from a particular cinema. Case in point: Mati Diop's Atlantics, which isn't quite like any African film we've seen."
Twitter – Jonathan Romney
"A haunting and atmospheric tale of the supernatural, with a narrative based in a love story with a beautifully empowering coming of age aspect. A ravishing film to experience, glowing in attenuated light, and rife with eerie, magical moments. It presents an Africa that is a rare sight – wedded to the sea, and conflicted home to strong girls with dreams."
RogerEbert.com – Barbara Scharres