2020 / documentary / France, Suisse / original title : 5 NOUVELLES DU CERVEAU / 103'' / Color / status : completed / French, English, Italian / long feature-film / All Rights / International catalogue
Is it possible to replicate the human brain on a computer? To connect it to machines?
At the start of the 21st century, science-fiction has made its way into reality. Research aimed at understanding the functioning of our biological brain is being matched by spectacular progress in the development of artificial intelligence.
A silent war is raging inside cutting-edge laboratories embodied by two scientists: a father and his son. The father, a renowned researcher, is convinced that the brain can be replicated on artificial systems. His son, a young AI researcher, fears the consequences of such a project. Their captivating confrontations lead us into other stories around the world, that map out a future both fascinating and disturbing.
A documentary about the future of humanity, that is both deeply political and philosophical, and where discoveries are so advanced they could be science-fiction. By the director of Cleveland vs. Wall Street (Cannes 2010 Director's Fortnight) and The Paris Opera.
Production: Bande à Part, Les Films Pelléas
French Distribution: Ad Vitam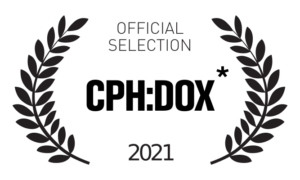 "a unique science fiction film set in... the present day"
Positif
"Jean-Stéphane Bron's documentary raises dizzying questions about the future of man and machine."
Le Monde