Cast : Ji-Min Park, Oh Kwang-Rok, Guka Han, Louis-Do De Lencquesaing
2022 / drama / France, Germany, Belgium, Cambodia, Qatar / 116'' / Color / status : completed / French, Korean, English / General Audience / long feature-film / All Rights / French catalog
On an impulse to reconnect with her origins, Freddie, 25, returns to South Korea for the first time, where she was born before being adopted and raised in France. The headstrong young woman starts looking for her biological parents in a country she knows so little about, taking her life in new and unexpected directions.
Freely inspired by the life of Laure Badufle
In his follow-up to Diamond Island (Cannes Critics Week SACD Prize Winner) French-Cambodian director Davy Chou proves to be a new essential portrayer of today's youth, demystifying the preconceived notions surrounding international adoption with this burning young woman's quest to soothe her deep-rooted identity crisis.
Collaboration on the screenplay: Laure Badufle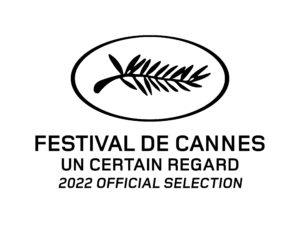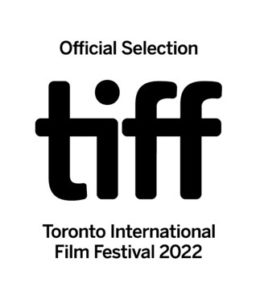 "Expressive, unpredictable, feminist and fun, Freddie is a vibrant beam of searching, semi-wounded humanity. A young French woman seeks a deeper understanding of herself in the country of her birth. A visceral search for identity."
The Hollywood Reporter – Patrick Brzeski
"Like its central character, this film is unconventional, and at times abrasive, but it has a seductive, searching quality and a swell of melancholy which makes for an engaging, if unpredictable journey. Non-professional actress Park delivers in spades. She fully inhabits the skin of a free spirit who hides her vulnerability and anger behind a derisive smile and layers of rabble-rousing provocation."
Screen – Wendy Ide
"Newcomer Park Ji-Min plays the magnificently complex Freddie. A terrific job. Mercurial, blunt, charismatic and often rude, the kind of young woman you see more in real life than on screen... This is not a tale of harmonious endings, but an exploration of a character trying to come to terms with her past. A journey worth taking."
Deadline – Anna Smith
"In his delightful, Almodóvarian second feature, French-Cambodian director Davy Chou offers up a lead character who embraces her inner impulsiveness with an invigorating sense of poise and trepidation. Chou's script, from a small thematic kernel, develops into something rich and profound."
Little White Lies – David Jenkins
"Chou's film goes beyond its basic premise. Freddie's search for her identity is just as much about gender as it is about culture and we get to witness her trying to develop an independent, ever-changing persona that is unshackled by sexual stereotypes. Though Chou is neither a woman nor a Korean, nor an adoptee, he has managed to find something in Return to Seoul that he clearly connects with and that resonates with anyone else looking for their own place in the world, too."
South China Morning Post – Clarence Tsui
"An intimate, unpredictable portrait of an intimate scenario. Park Ji-Min embodies an impressive range of emotional nuance, captivating. Both Park Ji-Min and the film itself tend to operate on their own specific vibration. An enticing score, an electric vibe. We're left with a sense of finality and acceptance, with Freddie crafting her own gentle tune, providing the audience with a sort of sight reading of what's to come in her next steps."
IONCINEMA – Nicholas Bell