Cast : Sydney SWEENEY, Josh HAMILTON, Marchánt DAVIS, Benny ELLEDGE
drama / Etats-Unis / original title : Reality / 83'' / Color / status : completed / English / long feature-film / International catalogue
On a Saturday afternoon, in June 2017, Reality Winner, a 25-year-old in cut-off jeans, is confronted at her Georgia home by the FBI. A cryptic conversation begins and Reality's life quickly begins to unravel.
An enlightening snapshot of recent U.S. history, where Emmy Award nominee Sydney Sweeney stars as an ordinary citizen hero in Tina Satter's high concept début.
The incredible true story of a young woman who stirred up a media storm when she leaked a classified report to the press. Satter creates a tense thriller using dialogue taken directly from the FBI's transcript of the interrogation – alternately nail-biting and banal, darkly funny and surreal. A complex portrait emerges of an American millennial, yoga teacher, and veteran who would become the first whistleblower of the Trump era.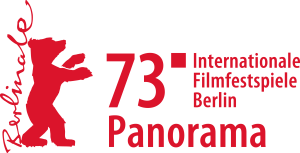 "A taut thriller. Tina Satter makes a sharp feature debut with this mesmerizing film documenting events culminating in the arrest of whistleblower Reality Winner. Makes for a forceful gut punch of cinema vérité and has the uncanny ability to draw suspense out of a ripped-from-the-headlines situation. Sydney Sweeney is devastating, a remarkable performance with heartbreaking layered aspects. While the action unfolds over less than two hours in a semblance of real time, the spiral of tragedy feels full-bodied, no matter where you stand on Winner's actions. make this tense, impressively sustained thriller about power, surveillance and moral responsibility linger in your head with many questions. Top of that list is "What would I have done?"
The Hollywood Reporter - David Rooney
"Sydney Sweeney is outstanding as whistleblower Reality Winner in a clever, gripping Docudrama. An enormously compelling film-directing debut. Cinematic in the fluidity and precision of Paul Yee's excellent closed-space cinematography. Even with such expert filmmaking at her disposal, and with her cast note-perfect in delivering every "um" and every cough, Satter's approach continually insists we not take everything at face value, and distrust our own impulses to suspend disbelief. Satter's smart, self-aware framing ensures her film cannot be accused of Fox-like distortions and manipulations, by reminding us that everything we watch, even the most rigorous reportage, is constructed and shaped into narratives by people with some agenda or other."
Variety - Jessica Kiang
"Tina Satter's fascinating directorial debut spins the story into something of a horror movie about the repercussions of Doing The Right Thing in the face of the United States' surveillance system: a David and Goliath story where the stronger power slings stones squarely back in the underdog's face. Not only is Reality inventively mounted and extraordinarily tense, but across 85 taut minutes, it proves something we already knew deep down: that Sydney Sweeney is the real deal. Sydney Sweeney is just so good at acting like she's on the verge of a freakout, and here her subtly reddening cheeks, caving into ragged panic, only grows more and more compelling as Satter swoops her magnifying class of a camera into boxier and boxier close-ups. Inching towards its grand reveal through surreally awkward conversation, Reality is gripping and deceptively layered, delineating both the FBI's queasily ingenious interrogation tactics and Sweeney's extraordinary range. Satter carefully exposes the mounting tension and mania with a fresh point of view: not a mere gimmick, but a unique, pint-sized take on the saturated canon of rifling-through-the-cabinet whistleblower thrillers."
IndieWire - Steph Green
"Sydney Sweeney delivers a tour de force as a cornered whistleblower. It's Sweeney's show, and she excels in a stripped-down character piece that lives or dies on the skills of its lead. She rises to the task with a self-assured display of surpassing focus and control that earns an already-acclaimed talent a whole new set of laudatory adjectives, including layered, understated, and complex."
The Playlist - Charles Bramesco