animation / France / 88'' / Color / status : completed / French / long feature-film / International catalogue
In the near future, private detective Aline Ruby and her android partner are hired by a wealthy businessman to track down a notorious hacker. On Mars, they descend deep into the underbelly of the planet's capital city where they uncover a darker story of brain farms, corruption, and a missing girl who holds a secret about the robots that threaten to change the face of the universe.
Combining 2D and 3D animation, this stylish, smart and futuristic film noir is an adrenaline-fuelled, cinematic adventure, packed with humor and exhilarating action sequences.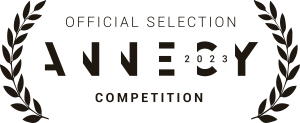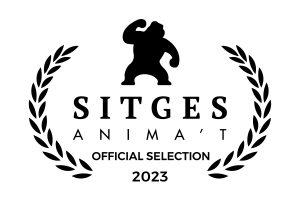 "A striking and timely animation. A visually stylish sci-fi that wrestles with some of the questions that we are only just beginning to address about our relationship with AI. Mars Express bears some thematic resemblance to anime classics such as Ghost In The Shell. Périn brings fresh ideas and a level of granular detail to this gritty and downbeat view of the near future, creating a film that could connect with teen and young adult audiences. A technically accomplished work. The score is nervy pulsing and electronic, adding to the propulsion and tension of the storytelling. A combination of 2D and 3D animation techniques gives the film a clean, crisp look."
Screen
"Mars Express mixes mature themes with anime influences in a noirish sci-fi thriller. An uncommon spin on modern anxieties — particularly when it comes to AI. It serves a heady pop-culture cocktail, mixing hard-boiled fiction with science-fantasy comix, riffing on Philip Marlow and Philip K. Dick (with winks to Watchmen and Robocop and oh so many more) with a mystery yarn that places humans and cyborgs on equal footing."
Variety
"An incredible animated sci-fi creation. Mars Express is like a French update on the iconic Japanese anime Ghost in the Shell. Phenomenal geeky world building and intricacy."
First Showing
"A beautiful and hypnotic film, halfway between film noir and cyberpunk science-fiction, which once again proves the vitality of French animation. The story is rich but without any downtime, with funny and sharp dialogues. The 2D animation looks elegant and pure, and owes a lot to Mikael Robert, artistic director who worked on The Summit of the Gods."
TROISCOULEURS
"A superb animated film for teens and adults. Mars Express is both an action film, an original thriller and a tribute to the genre it embraces -with traces of Blade Runner, Akira, Terminator… But it is also overflowing with personal inventions, both in the staging and in the details that inhabits this disturbing future. Through its moving main female character, Jérémie Périn shows the impact of technology on our daily lives and especially on our feelings."
Les Echos